---
HELPFUL RESOURCES FOR HIDRADENITIS SUPPURATIVA (HS)
These resources can put you in touch with past and present HS research, offer lots of workable ways to live a healthier lifestyle, and connect you to vibrant HS group forums.
HS RESEARCH
For nearly 200 years, researchers have worked to understand the underlying causes and development of HS. Since then, findings have shown that inflammation and the immune system may play a key role. Find below a brief history of HS research: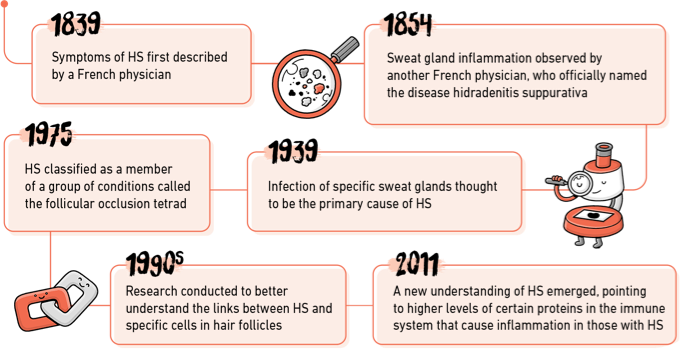 Today, more and more research is being done on HS as awareness increases. These sites will help give you even more information about the disease.
American Academy of Dermatology
HEALTH & WELLNESS
These sites offer ways to change your lifestyle, with ideas for healthier eating, quitting smoking, and reducing daily stress. Remember to talk to your doctor before making any changes to your lifestyle.